Carrie Sessom, DDS, DASBA
Dr. Carrie is part of a more than 40-year tradition that began with her father in 1973. She followed in his footsteps and pursued a vocation in dentistry. In 1995, she graduated from Baylor College of Dentistry, where she was voted by her instructors as Best Senior Clinician; she also won the Most Complex Cases award. In 1999, Dr. Carrie was voted the Oklahoma Young Dentist of the Year and was awarded the Robert K. Wynne Award for Outstanding Public Service by the Oklahoma Dental Association. Throughout her years of service, she has received numerous Top Dentist awards.
As a provider, Dr. Carrie is very patient-focused and strives to help each individual achieve whole body health in a comfortable, relaxing environment. Her focus has shifted in the practice and she primarily treats patients with breathing disorders. As a dental sleep provider, she has dedicated over 17 years of education and experience treating patients with oral device therapy. By offering an alternative to wearing a CPAP at night, she can provide patients a custom-fit oral device to treat their breathing and sleep apnea symptoms. Medical providers and other dental professionals refer to Dr. Carrie to help their patients receive the caring and compassionate treatment when dealing with this life-shortening condition.
Dr. Cheryl grew up in Arkansas and earned her bachelor's degree in biomedical science from Arkansas Tech University. While attending school, she worked in research with her professors, held leadership roles in several campus organizations and ran cross country. Afterward, she moved to Oklahoma to complete her Doctor of Dental Surgery at the University of Oklahoma College of Dentistry.
She fell in love with dentistry at a young age due to its perfect combination of art, meeting new people, forming relationships, and helping others become healthier and more confident. Her biggest goal is to help others achieve their desired smile and to improve both their oral and systemic health.
She enjoys serving others though dental mission trips and Oklahoma Mission of Mercy. Dr. Cheryl is a very active member in the dental community and is a part of the Spear Study Club, the Tulsa County Dental Society, the Tulsa Endo Study Club, the American Dental Association® and the Oklahoma Dental Association. Dedicated to lifelong learning, she continuously seeks continuing education courses to advance her knowledge of the latest techniques in cosmetic and general dentistry.
Away from the dental chair, you could find Dr. Cheryl walking her two golden retrievers, creating new recipes from dishes she has tried at local restaurants and playing pickleball. She also enjoys painting, playing the piano and spending time outdoors.
Meet Our Team
Meet the passionate and dedicated team behind helping you achieve a healthier smile and better sleep! At Riverwalk Dental Spa + Sleep Apnea Solutions, our experienced professionals, Dr. Carrie Sessom and Dr. Cheryl Fleming, specialize in comprehensive dental treatment and sleep medicine solutions in Tulsa, Oklahoma. Our dentists and team are here to make your experience comfortable and effective and are committed to helping you make the best decisions for your smile and overall health. Ready to embark on your smile or sleep transformation? Contact us at 918-770-0027 ext. 1 to schedule for dental or 918-770-0027 ext. 2 to schedule for sleep, let us get started together!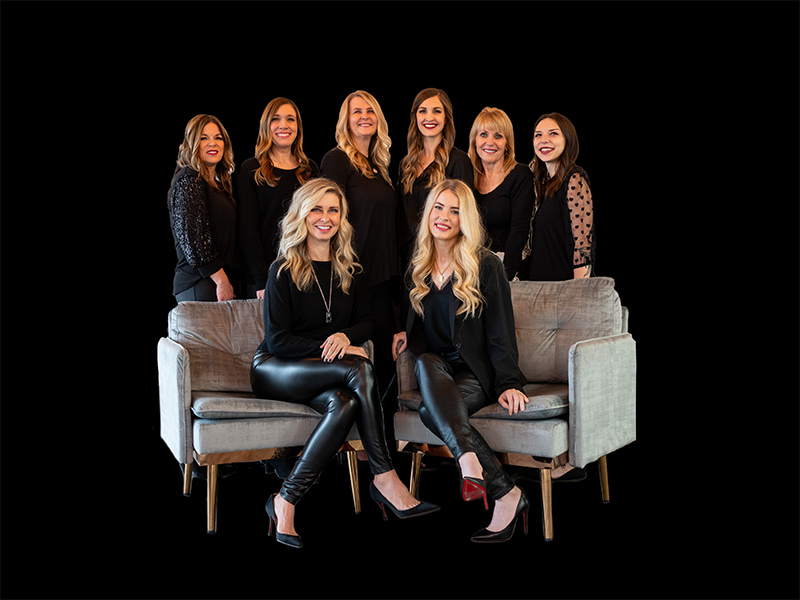 Hours
| Day | Hours |
| --- | --- |
| Monday | 9:00 a.m. - 5:00 p.m. |
| Tuesday | 9:00 a.m. - 5:00 p.m. |
| Wednesday | 9:00 a.m. - 5:00 p.m. |
| Thursday | 9:00 a.m. - 5:00 p.m. |
| Friday | Closed |
| Saturday | Closed |
| Sunday | Closed |